Informazioni su Thryv
Thryv is an all-in-one business management solution designed to help small businesses with essential business functions. With Thryv, business owners can expand their online presence, improve any customer relationship, and streamline payment processing. Features include an integrated CRM system, appointment scheduling, billing and invoicing, contact management, marketing automation, reputation management, social media management, automated reminders, and more. As a cloud-based marketing and CRM software solution, Thryv helps any small business owner manage interactions with their clients, run marketing campaigns with email marketing and manage activities on various social media platforms such as Facebook, Instagram, Twitter, LinkedIn, and Google+. The solution also features an appointment booking module that enables users to manage team schedules, synchronize calendars, and book appointments from a single location. Additionally, Thryv features a payment module that helps users to send customized quotes, estimates, and invoices to clients and accept payments via credit card. Thryv integrates with multiple third-party applications such as QuickBooks, Gmail, Slack, MailChimp, Yelp, and more and also offers a mobile app for iOS and Android devices.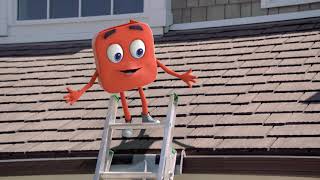 Thryv non dispone di un piano gratuito e non offre una versione di prova gratuita.
Starting Price:
Non specificato dal fornitore
Pricing Details:
Thryv offers a variety of price points, and works closely with small business owners to identify the right plan that meets their needs. It offers three different packages for: 2 Users, 5 Users or 10 Users. Each package offers tools for reaching customers, generate reviews, staying organized and online payments. Add-ons are also offered.
Valutazione della caratteristica
Industry: Assicurazioni
Company size: Lavoratore autonomo

Ogni giorno

di utilizzo per

1-5 mesi

Fonte della recensione
Rapporto qualità-prezzo
5
---
Data della recensione: 2/6/2020
Crafting your message
I really have had a great experience. [SENSITIVE CONTENT HIDDEN] has been so helpful and he gets back to me quickly. It's a good feeling to have someone like this to help me.
Vantaggi
I love the central location for everything, and I mean EVERYTHING! Before Thryv, I spent so much time and money on different solutions for different business needs. Thryv keeps it all in one place, and the coaching along the way is really helpful.
Inconvenienti
Well, it isn't a con, but there is a lot to learn at first. I would say that there are so many options, it can seem overwhelming at first. But stick with your account manager and the specialists, and you will be fine.
Risposta di

Thryv

Hey John. Thanks for the review. We appreciate your thoughts and are so excited you've been enjoying Thryv! Please let us know how we can ever assist you. Whether that's a simple question or something more in detail. We're here to help! Thanks again! -Chandlor

Data risposta: 9/6/2020
Industry: Servizi ambientali
Company size: 2-10 dipendenti

Ogni giorno

di utilizzo per

1-5 mesi

Fonte della recensione
Rapporto qualità-prezzo
5
---
Data della recensione: 25/8/2020
A Huge Help for Small Businesses
Thryv launched my company and helped me grow to a place where I needed more specific software to meet my growing needs. I couldn't have imagined a better way to launch my business.
Vantaggi
I love how Thryv puts all the major pieces of software automation for a small business into one location that is easily accessible via a web browser or app. For small business owners who also work in the field, the Thryv App is critical to continue switching out the technician and manager hats.
Inconvenienti
Thryv is a great piece of software but, because it is built for a generic audience, lacks features necessary for some specific industries. For me in pest control, there are a lot of pieces of Thryv that would make me want to use it as my primary system; however, because it is missing a couple critical pieces of data that I need to collect (like weather when we are spraying and pesticides we apply), I needed to buy another system which I use more than Thryv.
Perché passare a Thryv
Thryv met my early needs better than either, but I need to use PestRoutes as well now that my company has grown because it offers some mission critical technology that Thryv doesn't, and likely will never, offer because Thryv is not specific to my industry.
Risposta di

Thryv

Hey Garrett, thank you for your feedback, we are excited that you are enjoying Thryv! Our team is always open to feedback. On your Thryv dashboard, you'll see the feedback button in the bottom right-hand corner. Let us know what you would need to make the system work for your industry. We look forward to hearing your ideas.
- Gabe

Data risposta: 28/8/2020
Industry: Gestione di organizzazioni non profit
Company size: 11-50 dipendenti

Ogni giorno

di utilizzo per

6-12 mesi

Fonte della recensione
Rapporto qualità-prezzo
3
---
Data della recensione: 28/12/2021
Ease of Use
It is nice that using Thryv has made posting on social media much more streamlined and is more time saving. The fact that it can be set up for them to post for you, eases your mind of knowing there is always something being posted. It is also very nice to have the ability to text leads from Thryv as our agency does not have the capability to text and most people like this method of communication. I do feel like there is much more potential for use, but we would like to have more streamlined training.
Vantaggi
It has a lot of good features that if given the proper training for use, is very beneficial for our agency.
Inconvenienti
I feel there needs to be easier access to training to use the product.
Risposta di

Thryv

Hi Jennifer, thank you for your review and feedback. We are glad to hear that Thryv provided a website and so much more. It is awesome to hear that Thryv helps make it easier for you to communicate with your clients and have a consistent social media posting schedule.

We understand there are a lot of features when it comes to Thryv. That is why we offer our Free 24-Hour Thryv Support line, 844-998-4798, for any questions or refreshers. Call in at any time and our team is available to help! - Gabe

Data risposta: 3/1/2022
Industry: Industria edilizia
Company size: 2-10 dipendenti

Altro

di utilizzo per

Più di 2 anni

Fonte della recensione
Rapporto qualità-prezzo
1
---
Data della recensione: 26/1/2020
Poor Customer Support, still withdraw full price from your account even though they said not
I had to reach out to their [SENSITIVE CONTENT HIDDEN] about 1+ years ago in order to get my website fix because they keep on pushing from one team to another. I have been frustrated with their unprofessional customer services since 2017 and I'm about to send another email to the [SENSITIVE CONTENT HIDDEN] about this ridiculous charge of $199. This is a scam and rip-off from their customers who decided to leave.
Vantaggi
If you have a full-time staff to use this software to run your business then it should be okay.
Inconvenienti
1. You need to constantly check your website because you know when they mess it up to become a blank page. You will not get an easy resolution from their CSR without a request to speak with the manager.
2. If you terminate the agreement earlier then they hold you accountable to pay them until the term expired. On the other hand, when the term is expired and they continue to charge you month-to-monthly without giving you the courtesy email to let you know about the term being the change.
3. I was 3 or 4 days into the new month and request to terminate because my contract has been expired for I don't even know how long. [SENSITIVE CONTENT HIDDEN] promised me that she will wave the 1-time pro-rate fee that give me the weekend to retrieve all the emails that I need and forward it to my Google account. That was a lied and on Monday I got charge for the full-price $199. I have appeal with my bank and call Thryv, they have the nerve to tell me that they are not going to refund the charge. If you are looking then stay away from Thryv.
Risposta di

Thryv

Hey Jenny! Very sorry for all the trouble! I sent your concerns over to our Client Care Escalations team! They'll be getting back to you as soon as possible! Please let us know what else we can assist you with. -Chandlor

Data risposta: 20/4/2020
Industry: Salute, benessere e fitness
Company size: 11-50 dipendenti

Ogni giorno

di utilizzo per

Più di 2 anni

Fonte della recensione
Rapporto qualità-prezzo
5
---
Data della recensione: 30/12/2021
My Experience with Thryv
We have found it more useful the more we use it.
Vantaggi
I love the text messaging for reminding our clients. I plan to use the documents section for pre-consultation forms.
Inconvenienti
Sometimes it says I have reached my limit on messaging?
Risposta di

Thryv

Hi Sandra, thank you for your kind review. It is always great to hear that the communication is easier by using Thryv and love to hear how you will be using Thryv in the future. If you ever need assistance or feel like there is an issue, please call our Free 24-Hour Thryv Support line at 844-998-4798. - Gabe

Data risposta: 3/1/2022