Informazioni su CentralReach
CentralReach is an EMR, practice management, and clinical platform for Applied Behavior Analysis (ABA) therapy providers who treat autism and related disorders. The web-based, HIPAA compliant system integrates workflows such as scheduling, billing, claims management, clinical data collection, clinical programming, progress monitoring, and more. Additional solutions include precision teaching, a staff training and learning management system, managed billing services, and business intelligence solutions. CentralReach streamlines front desk and back-office administrative tasks. Smart scheduling integrations help maximize authorized treatment hours and prepare for successful billing. Integrated billing functionality includes claim scrubbing, an integrated electronic clearinghouse, credit card processing, payment posting, and billing to secondary and tertiary insurance payers. Additionally, CentralReach equips clinicians to save time with on-the-go mobile applications, online and offline data collection, and data sheets that automatically sync with electronic program books. Practices can reduce time spent on clinical documentation with unlimited templates that can be configured for payor requirements and auto-filled with provider, client, billing, and session details, including graphs. CentralReach licensing is priced by the number of users per month. It can accommodate any size practice from start-up to enterprise level. Native mobile applications for CentralReach are available for both iOS and Android mobile devices.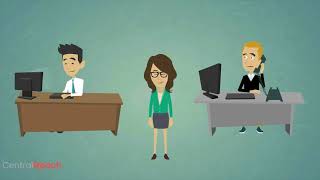 CentralReach non dispone di un piano gratuito.
Dettagli sul prezzo:
Based on number of users.
Alternative a CentralReach
Recensioni su CentralReach
Valutazione della caratteristica
Settore: Salute mentale
Dimensioni dell'azienda: 2-10 dipendenti

Ogni giorno

di utilizzo per

Più di 1 anno

Fonte della recensione
Rapporto qualità-prezzo
4
---
Data della recensione: 14/12/2020
All encompassing program
I am a CR fan. I've appreciated the many details in the program along with the accessibility to their internal experts to offer help when needed. They are patient and responsive and ease the frustration of the learning curve to get this up and running. It's a quality product and has been very reliable.
Vantaggi
CR knows ABA and that is evident in how the data collection works. It sorts, collects, reports, and stores all the important information all in one place. It is comprehensive and as detailed as you want it to be with the ability to select any level of permissions for each employee. It graphs beautifully and offers labels and other ways to customize every module. Our schedule is seen in CR, our payroll runs from the timesheets, the billing module fills out the form with the ability to upgrade to electronic billing from their site. Links are created for intake of clients and employees.
There is a small business team who has been very responsive and happy to help as we grew into this program. They are also evolving and making it easier to learn as they offer more help classes, webinars and online resources.
Inconvenienti
The main negative is the price. As our company has grown so has our monthly bill limiting the amount of upgrades we can afford to use. Inquiries about cost and price of these upgrades have also been hard to come by as the sales team isn't as responsive as the customer service team.
One thing I would request to change is to allow a pro-ration cost of the monthly use. I have to cut off providers who are leaving on a certain day and may miss out on a week of services because I'm being charged for an entire month subscription only being used for a day or two. (I also would not recommend the company who handles collection of the monthly fees. Their website is not user friendly and primitive)
The last negative is that we're invested now. It would be overwhelming to even think about switching to another data company even if we wanted to. I'm happy I don't want to, but feel we're at the point of no return and know the price will just continue to climb as we add providers into the system.
Settore: Salute mentale
Dimensioni dell'azienda: 11-50 dipendenti

Ogni giorno

di utilizzo per

Più di 2 anni

Fonte della recensione
Rapporto qualità-prezzo
5
---
Data della recensione: 30/10/2019
Central Reach vs Kareo
Vantaggi
I like how user friendly this software is. I am able to track cancellations, authorizations, and the amount of remaining hours we have left on an auth very easily.
Inconvenienti
The meta data does not always pull into a report.
Settore: Salute, benessere e fitness
Dimensioni dell'azienda: 11-50 dipendenti

Ogni giorno

di utilizzo per

1-5 mesi

Fonte della recensione
Rapporto qualità-prezzo
3
---
Data della recensione: 21/4/2020
Total Lack of Sales Integrity
I very much regret this purchase and am even considering making a switch AGAIN despite the high switching costs.
I had a good customer success lead but she couldn't do anything to help the fact that we had a sales rep who over promised and could not deliver.
Vantaggi
Clean interface, customized forms. Pricing is okay.
Inconvenienti
I finally have to review this because I am so frustrated with this software! So much was promised during the sales process and once we were well into implementation, one by one these things were denied. Additionally, as soon as you "go live" you are directed to use the support ticket function for any questions or issues, and they direct everything to an Ideas Portal which is not maintained.
Perché scegliere CentralReach
Practice Fusion is no longer supported by Allscripts and it is a risk to keep using the service.
Perché passare a CentralReach
False promises made during the sales process.
Settore: Salute mentale
Dimensioni dell'azienda: 11-50 dipendenti

Ogni giorno

di utilizzo per

6-12 mesi

Fonte della recensione
Rapporto qualità-prezzo
0
---
Data della recensione: 17/2/2021
CentralReach For ABA Data Collection and Storage
I am able to record and store all my clients data easily in one safe place.
Vantaggi
I like how CentralReach systematically prompt fades as the client got closer to acheiving our behavioral targets. It was relatively simple to use and I use it for 7 hours each day so that's a huge help!
Inconvenienti
Although I know that it's imperative for the system to log out after a period of pause for HIPPA reasons, however, I wish the system let you stay logged on for a bit longer since I would constantly have to re-log back in during the time I was administering DTTs.
Settore: Ospedali e sistemi sanitari
Dimensioni dell'azienda: Lavoratore autonomo

Ogni giorno

di utilizzo per

6-12 mesi

Fonte della recensione
Rapporto qualità-prezzo
5
---
Data della recensione: 29/10/2019
Learning curve required but excellent product
Central Reach customer service team is great! They respond within 24 hours and always have great recommendations.
Vantaggi
Once the system is set up as desired, it makes data collection and admin duties flawless.
Inconvenienti
It does take about a month give or take to go through the training and set the system as you desire.
Perché passare a CentralReach
As a small business owner, I preferred to pay one price per user as opposed to per client. They offered incredible features like having a comprehensive calendar/appointment set up, timesheets, billing and great support.