Informazioni su QAD DynaSys Cloud DSCP
QAD DynaSys, a division of QAD Inc. (Nasdaq: QADA/QADB), provides digital supply chain planning cloud software. Since 1985, QAD DynaSys helps businesses optimize their supply chains with an integrated and collaborative planning solution that includes Sales & Operations Planning (S&OP), Demand Planning, Supply Planning, Manufacturing Planning, Inventory Optimization, DDMRP, Financial Planning, and Integrated Business Planning (IBP) - powered by Advanced Analytics and AI Machine Learning. QAD DynaSys' next-generation Digital Supply Chain Planning solution enables organizations - in industries such as consumer products, food and beverage, life sciences, industrial, distribution and wholesale, and automotive - to improve value outcomes from their demand and supply chains while becoming more Adaptive Enterprises.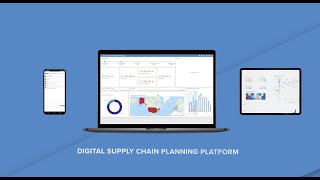 Prezzo di QAD DynaSys Cloud DSCP
QAD DynaSys Cloud DSCP non dispone di un piano gratuito ma offre una versione di prova gratuita.
Prezzo di partenza:
Non specificato dal fornitore
Dettagli sul prezzo:
Contact QAD to request pricing information and a quote.
Alternative a QAD DynaSys Cloud DSCP
Recensioni su QAD DynaSys Cloud DSCP
Valutazione della caratteristica
Settore: Settore automobilistico
Dimensioni dell'azienda: 5.001-10.000 dipendenti

Ogni giorno

di utilizzo per

6-12 mesi

Fonte della recensione
Rapporto qualità-prezzo
5
---
Data della recensione: 23/10/2018
Implemented DynaSys in 2018
Forecasters (sales team) like it. Easier than prior system, saving them time.
Vantaggi
DynaSys is working well as a replacement for our forecasting software. We have also implemented production planning functionality and we are refining that now. Our operations require the DRP module to take full advantage. We will implement that as phase 2 soon.
Inconvenienti
We should have included DRP in our initial implementation. It is needed with our distribution network structure.
Also, some of the windows align strangely within my 2 monitor setup.