Informazioni su Bitrix24
Bitrix24 is a client management solution that provides a platform for businesses to organize and track interactions with potential or existing clients and partners. The software allows users to log and manage client interactions, capture and store lead data, generate sales reports and perform segmentation of target audiences. Leads received from a user's website (for example, from an order or feedback form) can be fed directly to the CRM. Users can then create message templates, send individual or group emails to leads and contacts, capture notes on client interactions, schedule meetings and assign tasks. Users can create personalized invoices for clients by automatically inserting client information and sending them directly to the client's email address. Bitrix24's sales funnel functionality offers an overview of sales transactions in progress and their respective stages. With the sales dashboard, sales agents can see how many deals they've won, how many clients haven't been invoiced yet and an agent's rating in comparison with other sales team members.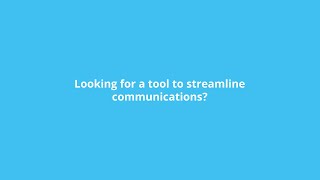 Bitrix24 dispone di un piano gratuito e offre una versione di prova gratuita. La versione a pagamento di Bitrix24 è disponibile a partire da 39,00 USD/mese.
Dettagli sul prezzo:
A 30-day free trial is available, and a free plan for starter business tools, after which pricing is as follows: Cloud Basic: $39/mo Standard: $79/mo Professional: $159/mo On-premise Business: $2990 (one-time license) Enterprise: $24990 (one-time license)
Visualizza piani tariffari
Valutazione della caratteristica
Settore: Materiali da costruzione
Dimensioni dell'azienda: 1.001-5.000 dipendenti

Ogni settimana

di utilizzo per

Più di 2 anni

Fonte della recensione
Rapporto qualità-prezzo
5
---
Data della recensione: 5/6/2022
Bitrix24: All-in-one collaboration and task & Project management tool
Task and project management.
Video calls and live chat.
Vantaggi
Collaboration in our organization has been at optimal via chats and video calls.
Inconvenienti
I have not yet detected any flaw on this team collaboration platform.
Settore: Consulenza manageriale
Dimensioni dell'azienda: 11-50 dipendenti

Ogni giorno

di utilizzo per

Più di 2 anni

Fonte della recensione
Rapporto qualità-prezzo
5
---
Data della recensione: 24/6/2022
Bitrix Virtual Office Solution
My overall experience with Bitrix24 has been great. I have no complaints and would easily recommend it to anyone.
Vantaggi
The free version is more than adequate to manage business functions. The intranet/portal feature allows me to manage my company and staff. My company is a virtual company and thanks to Bitrix24 it allows all members of my time to collaborate, communicate and work together just as if they were in the office. I have been using this software for many years and have tried other options and always come back to Bitrix24. I am yet to find any other software as versatile as Bitrix24.
Inconvenienti
The only issue we have is sometimes new Associates find it difficult to access the platform for the first time. I personally did not experience that issue, and this is only for a small percentage of new recruits.
Perché passare a Bitrix24
HubSpot was a good CRM but did not have the other functionality like Bitrix24. It was only good as a CRM. Workplace by Facebook was too expensive. Even when we tried the free version it was still not as good as Bitrix24.
Settore: Ricerca
Dimensioni dell'azienda: 2-10 dipendenti

Ogni giorno

di utilizzo per

6-12 mesi

Fonte della recensione
Rapporto qualità-prezzo
2
---
Data della recensione: 12/1/2022
Hoped it would be the CRM for us, but it's too heavy and pricing is nitpicky
We wanted a sales and CRM tool that could handle our small startups' workload. Basic workflows, sales tracking, and being a Rolodex for the office. But it's too clicky to be useful as an app for the team. Need to streamline and also improve the third-party connectors.
Vantaggi
Bitrix has a lot of good ideas, including the overall navigation of the system and the concept of social feeds being built-in. If pricing had not driven us away from the application, I would have expected to configure it well enough to work for us.
Inconvenienti
Too many clicks, too much configuration needed for someone who is trying to track info for a startup. Bitrix needs more templating options and more of a focus on quick actions that can help move a project or sale forward. There are too many things that need to be set up, too many options and variations on similar ideas.
Perché scegliere Bitrix24
Bitrix seemed to offer more functionality and the initial cost was $0. But when we started seeing how even some pretty basic functionality would be expensive to use on Bitrix, we switched to HubSpot.
Perché passare a Bitrix24
Ultimately, we did not. HubSpot proved to be a far better fit when we looked at pricing and capabilities. HS had it hands-down for mass-mailing and quicker workfr
Settore: Servizi bancari
Dimensioni dell'azienda: 11-50 dipendenti

Ogni giorno

di utilizzo per

1-5 mesi

Fonte della recensione
Rapporto qualità-prezzo
4
---
Data della recensione: 25/3/2022
Bitrix 24: un buen prospecto para CRM
En general Bitrix 24 es una excelente alternativa a bajo y de fácil implementación para que las empresas pequeñas puedan contar con una plataforma de CRM para gestionar a sus clientes de una manera efectiva y los detalles que debe afinar para mejor como software no son tan riesgosos tomando en cuenta las ventajas que brinda al punto de ser un mini ERP.
Vantaggi
Las ventajas de Bitrix 24 van más allá de un simple CRM para gestionar clientes, crear prospectos y sus respectivas promesas de atención. Esta plataforma tiene ciertas funcionales que lo hacen ver como una buena alternativa para tener un ERP en la empresa y que las diferentes áres vean como avanzan las ventas. Incluso, se pueden generar proyecciones y asignar metas de ventas para los miembros de los diferentes equipos.
Inconvenienti
Este software debe de mejorar algunos aspectos con el tema de la calibración de las gestiones en seguimiento. Es decir, cuando se le da una promesa como seguimiento, volver a llamar, no llamar más o venta distinguir entre criterios definitivos y promesas temporales. Son detalles mínimos.
Settore: Telecomunicazioni
Dimensioni dell'azienda: 1.001-5.000 dipendenti

Ogni giorno

di utilizzo per

Più di 2 anni

Fonte della recensione
Rapporto qualità-prezzo
5
---
Data della recensione: 14/6/2022
Powerful tools to manage project tracking and planning
Using Bitrix24 has been a pleasant experience for my company in many areas, including project planning, job scheduling, private communications, and staff performance evaluation.
Vantaggi
The optimal network layout and the premise of integrated social media feeds are two of Bitrix's significant strengths. If the software's price had not swayed us, I might well have anticipated our being able to adapt it to our needs. My favorite part of the site was the notion of using it to manage chores and boost efficiency amongst some of the staff.
Inconvenienti
They let us utilize the built-in VoIP capability, but not the latest version. I do not understand why this would be the case. Last year, I used my VoIP device to connect with my friends and family. But then they want payment for the feature.