Informazioni su Paylocity
Paylocity is a cloud-based human capital management (HCM) platform that provides human resources and payroll management tools to help businesses of any size manage core HR functions. Key features include payroll processing, benefits administration, time management, talent management, employee engagement, an integrated applicant tracking system (ATS) and data insights. Paylocity's payroll module allows businesses to simplify payroll operations, automate processes, and stay tax compliant. With expense management, payroll administrators can eliminate spreadsheets and payroll calculators by automatically pulling expenses into Paylocity. With the pre-process register, users can preview, correct and verify employee paychecks before processing payroll. Businesses can also utilize Paylocity's payroll service to manage tax filings and wage garnishments Paylocity offers an employee self-service portal which allows employees to access personal and company information. Paylocity's core HR enables businesses to manage HR functions using quick-edit templates, custom checklists, action forms, position management, and dynamic reporting. Paylocity is available only in the United States. For mobile device capabilities, mobile apps are available for Android, iOS and Windows phones.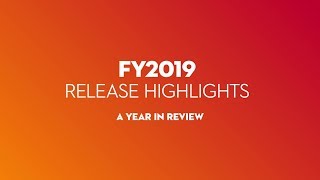 Paylocity non dispone di un piano gratuito.
Dettagli sul prezzo:
Contact Paylocity for pricing
Valutazione della caratteristica
Settore: Vendita al dettaglio
Dimensioni dell'azienda: 51-200 dipendenti
Uso

Ogni giorno

per

Più di 2 anni

Fonte della recensione
Rapporto qualità-prezzo
5
---
Data della recensione: 22/2/2021
User friendly HRIS
Paylocity has been amazing through and through. We have been able to do so many great engagement activities thanks to Community. Managers are able to submit journal entries on the go for quick responses and feedback.
Vantaggi
We love the mobile capability for our team. Most features are accessible from smartphones, which helps our technicians in the field.
Inconvenienti
The benefits of EDI transfers were more of an issue that it's worth implementing. Rates changes and the open enrollment spreadsheet is cumbersome. It's our least favorite product.
Settore: Commercio all'ingrosso
Dimensioni dell'azienda: 11-50 dipendenti
Uso

Ogni giorno

per

Più di 2 anni

Fonte della recensione
Rapporto qualità-prezzo
0
---
Data della recensione: 1/3/2021
Very Satisfied
Having our payroll taxes and tax returns taken care of and the assistance in resolving problems. Saves us time and worry.
Paylocity can accommodate the employees with every deposit needs and changes, which again save us time in trying to meet those requests.
Vantaggi
The ease of processing is what I like most about the software.
It is functional to our needs, especially the tracking of hours, wages, and benefits which make reporting and budgeting easier.
Best customer service.
Inconvenienti
The most difficult to understand is the ACA tracking. Some employees always need fixing.
Entering Holidays from year to year sometimes has issues in making sure that it automatically loads into employee files.
Settore: Marketing e pubblicità
Fonte della recensione
Rapporto qualità-prezzo
0
Assistenza al cliente
2,5
---
Data della recensione: 12/12/2014
Paylocity - Web Pay
Vantaggi
Paylocity Web Pay is so easy. I love the fact I have access to this portal from anywhere. This option allows me to transmit payroll, run reports, update records from home, vacation, etc. Adding/deleting new earnings/deduction codes can be done by me. I do not need to get the approval from Paylocity to update my account settings. Employees can easily find their way around the portal, if used frequently. It's a slow learning process but eventually they embrace it. Managers have access to their team's information so instead of me providing the info they need, they will log into the portal and look for the info. Report writing is very simple. I am able to customize my own reports. I still export into Excel and format it, but overall, pulling the info I need is easy enough to do. There is a phone app for Paylocity, which is employee friendly! This is a great option if you're not in front of a computer to update personal info and submit time off requests. Reports live on the cloud, so no hard copies are provided when payroll is transmitted.
Inconvenienti
One thing I like least about this product is managing time off. We use a different system to track time and unfortunately the two systems do not talk to one another. We Pay does allow for me to keep into account the employee's time off to reflect their pay. Unfortunately, because of our industry, the time off submitted is always not so accurate so the system is set up to only track time off requests. I manually have to enter taken time - info based from extracting data from other system being used. I don't know if this system offers mass updates. I don't know if I can change a deduction amount across the board. For example, I had to increase each employee's medical premium by going into their records. It would have been nice if I had the ability to mass update all the employee's premiums based on specs. I would love it if I can edit a canned report. This option is not available.
Settore: Istruzione superiore
Dimensioni dell'azienda: 501-1.000 dipendenti
Uso

Ogni giorno

per

6-12 mesi

Fonte della recensione
Rapporto qualità-prezzo
5
---
Data della recensione: 16/2/2021
Paylocity is a game changer
This software has transformed how we work as an HR team. Further, it has made day to day processes easier and put data in the hands of leaders quickly, where in the past both things would have been highly time consuming and often paper based.
Vantaggi
Everything? We are using time and attendance, payroll, benefits administration, learning, surveys, applicant tracking, and onboarding. We also use data insights frequently. If I had to pick a favorite right now, it would be learning (the LMS), as we have used that a great deal over the past year of working and training as a remote workforce.
Inconvenienti
None that I can think of. When we have had an issue, the support team is quickly able to address the issue and we are always seeing system improvements.
Settore: Ospedali e sistemi sanitari
Dimensioni dell'azienda: 51-200 dipendenti
Uso

Ogni giorno

per

Più di 2 anni

Fonte della recensione
Rapporto qualità-prezzo
5
---
Data della recensione: 22/2/2021
To move to Paylocity or not?
The integration was a large undertaking; however, we did them step-by-step. The payroll has been huge. We've gotten back hours to our days along with the reassurance that some random thing didn't go wrong with payroll that was previously out of our control. The piece of mind that everything is working as it should is worth all the effort.
Vantaggi
The integration in the software with all of the different areas, i.e. benefits, recruiting, payroll, ACA, W2, timecards, HR all make it worth the effort to transition to this software. The company and software have delivered on all of the promises that were made when the software was pitched to us.
Inconvenienti
There are only small, personal changes that I would make. They are small picky things that I would like but do not hinder the software in any way.