Informazioni su ESET Endpoint Security
ESET Endpoint Security is an on-premise and cloud-based anti-malware and security suite for small, midsize and large businesses. Primary functionality includes anti-malware, remote management, endpoint security, file security, firewall, virtualization security, mail security, web control and bot protection. ESET also offers offers implementation and security services for small to large businesses. The endpoint antivirus protects sensitive company information such as username and passwords against threats. The virtualization feature provides security for VMware and other virtualization solutions. The file security feature provides protection against threats such as viruses, rootkits, worms and spyware by monitoring malicious activities. The email security features remove spam and malware from email servers. With the ESET deployment and upgrade service, analysts can assess environments before the installation and configuration of products to ensure operational security. It also offers threat intelligence service to gain visibility into threat sources, helping organizations block malicious user/bot attacks and phishing. Analyst can also detect anomalies, set up rules and compile findings in status reports via the threat monitoring service. It offers mobile applications for Android and iOS devices. Support is available via knowledge base, videos and user forums.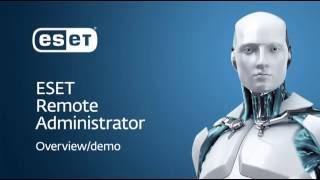 Prezzo di ESET Endpoint Security
ESET Endpoint Security non dispone di un piano gratuito ma offre una versione di prova gratuita. La versione a pagamento di ESET Endpoint Security è disponibile a partire da 339,60 £/anno.
Prezzo di partenza:
339,60 £/anno
Alternative a ESET Endpoint Security
Recensioni su ESET Endpoint Security
Valutazione della caratteristica
Settore: Computer e sicurezza della rete
Dimensioni dell'azienda: 2-10 dipendenti

Ogni giorno

di utilizzo per

Più di 2 anni

Fonte della recensione
Rapporto qualità-prezzo
5
---
Data della recensione: 20/4/2021
Removes infections others do not.
Have found ESET support to be responsive and knowledage. We have met the UK head of sales a few times at various events and it has always been a pleasure.
Vantaggi
We are partnered with ESET as their product range has a very virus detection rate combined with a low system impact. Quite often we have customers bring in computers running other AV software and we use ESET to remove infections.
Inconvenienti
The ERA console is very flexable but can be overly complex for most use cases. Would be nice to see a better implementation of the user interface, perhaps a wizzard system. This does not affect end users though.
Settore: Industria mineraria
Dimensioni dell'azienda: 2-10 dipendenti

Ogni giorno

di utilizzo per

Più di 2 anni

Fonte della recensione
Rapporto qualità-prezzo
4
---
Data della recensione: 21/2/2021
Works well whether entry-level or high performance
Having used ESET for about seven years there are definitely more pros than cons.
Vantaggi
I have used ESET for about 7 years back and forth and at times together with another antivirus. When I first started with ESET it did a really good job, my laptop was not performing well, I installed it and managed to remove over 20 malicious software.
I like how it works well on different computer systems, be it entry-level or high performance. I am currently running it on an i5 processor with 8 GBs of RAM and it works well. It uses low computing power and it does not slow down my computer.
I like the ESET splash screen that shows up on computer startup, it's interesting how it's changed over the years. The splash screen has a clean and premium feel to it and it makes using ESET thus much more pleasant. The splash screen simply shows up and automatically disappears, making starting up pleasant and not long especially when compared to other programs where a complete window opens up which then has to be closed.
I have also used it on an entry-level computer with a Celeron processor and 4 GBs of RAM. It worked well, and I still saw the above pros, and most importantly I was able to scan my computer and have it free of malware.
Inconvenienti
I do not have much against ESET, it works well, except that scan times are lengthy, but this is related to file sizes that I have on my machine and in any case, I found it to still be quicker than other programs.
There is a price point to ESET and even though it works well there are other anti-virus programs with a free plan that compete strongly with it.
Settore: Telecomunicazioni
Dimensioni dell'azienda: 1.001-5.000 dipendenti

Ogni giorno

di utilizzo per

Più di 2 anni

Fonte della recensione
Rapporto qualità-prezzo
5
---
Data della recensione: 10/6/2021
Best solutions for computer protection
Vantaggi
I've been using ESET Endpoint Security for some time now, and indeed the software has improved significantly with the addition of extra security features, such as the financial and banking platform. This software allows users to restrict access to firewalls as well as have their computers scanned for problems. There are several levels of software security available in the software.
Inconvenienti
. You'll need a user account and a keycode or ID number if you need to restore the application on another computer. It's too puzzling as it will not store all the information on the software itself, but need to contact the customer support to get the information. Furthermore, the software consumes too many resources when scanning your computer every time you restart it.
Settore: Fotografia
Dimensioni dell'azienda: 5.001-10.000 dipendenti

Ogni giorno

di utilizzo per

Più di 2 anni

Fonte della recensione
Rapporto qualità-prezzo
1
---
Data della recensione: 23/10/2018
ESET Endpoint Security
In experience, it is not a bad program, but it is very basic depending on the type of user that is addressed, for a home user it would be good but for business, something more robust would be needed.
Vantaggi
This security system although it has many options is very easy to use, it is very friendly and for a user who has never used it you can use it easily, I could say that this type of security should be used more for people of home since For some company it is very basic, it may have different security options but it is not complete.
Inconvenienti
What I do not like is the cost, the cost of this application is too high for the options and security that it has, it can have different levels or options for security of different types for when protection is something very simple, at the company level that handles some sensitive information could cause problem, since the type of security as I mention it above is very basic, would be only for users of house, and for the price the users of house I would not accept it is very high.
They have an option for microsoft security that I do not see as a user.
Settore: Reti informatiche
Dimensioni dell'azienda: 2-10 dipendenti

Ogni giorno

di utilizzo per

Più di 2 anni

Fonte della recensione
Rapporto qualità-prezzo
3
---
Data della recensione: 21/1/2021
Eset security software
We use this software in many ways to protect businesses from hackers and viruses and blocked unsafe web site. Plus it protects our company when access banking information.
Vantaggi
I have been Eset for a while now, and the software has made some significant improvement overall with using the software adding more security features like the banking system. This software you to take control of access to firewalls and also gives users control on having a computer scanning for issues. The software has a different level of software protection to choose from.
Inconvenienti
The licensed to purchase this software is a bit troubling. It does give your license keys. If you need to reinstall the program in some older model, you required a user name and keycode or ID code. It just too confusing. Also, the software takes too many resources when scanning every time you reboot your computer.