Informazioni su Wrike
Wrike is a cloud-based project management platform for teams of 20+ that is suitable for both large enterprises and SMBs. It supports remote work for various teams. This solution comes with Gantt charts, calendars, workload view for resource management, custom dashboards, and real-time updates. It allows for structuring via folders, projects, and tasks as well as auto-assignment based on task statuses. Wrike for Marketers is a separate product with tailored templates, proofing tools and an Adobe extension. Wrike integrates with a variety of tools including SalesForce, Dropbox, Slack, and Adobe Creative Cloud and offers an open API. Wrike is suitable for marketing, operations, creative, and large to midsize IT teams. The solution is priced per-user and is on a monthly subscription basis.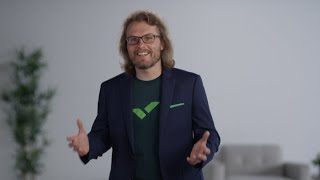 Wrike dispone di un piano gratuito e offre una versione di prova gratuita. La versione a pagamento di Wrike è disponibile a partire da 9,80 USD/mese.
Prezzo di partenza:
9,80 USD/mese
Dettagli sul prezzo:
FREE basic plan for teams up to 5 users: Unlimited projects & collaborators, key features. Professional: $9.80 per user/month Business: $24.80 per user/month billed annually Enterprise: To receive accurate pricing, contact Wrike directly.
Valutazione della caratteristica
Settore: Settore automobilistico
Dimensioni dell'azienda: 11-50 dipendenti
Uso

Ogni giorno

per

Più di 1 anno

Fonte della recensione
Rapporto qualità-prezzo
0
---
Data della recensione: 9/4/2021
ottimo per pianificazione aziendale
programma usato negli ultimi due anni, soddisfattissimo.
Vantaggi
il software è impostato molto bene, l'interfaccia è semplice e intuitiva.
si ha la possibilità di inserire diversi progetti e sottoprogetti.
Inconvenienti
potrebbe essere migliorata l'interfaccia di notifica per quanto riguarda la scadenza dei progetti.
arriva una mail ma il tutto non è molto chiaro
Settore: Banche di investimento
Dimensioni dell'azienda: 2-10 dipendenti
Uso

Altro

per

1-5 mesi

Fonte della recensione
Rapporto qualità-prezzo
1
---
Data della recensione: 28/8/2020
Esperienza totalmente negativa
Un'esperienza totalmente negativa. Il venditore ci aveva promesso uno sconto sul prodotto all'acquisto di determinate quantità di licenze e lo sconto non è stato quello pattuito. Oltre ad averci detto che una funzionalità era compresa e invece era a pagamento oltre il canone per utente mensile.
Disdire il servizio una volta siglato il contratto è impossibile, non accettano neanche 2/5 giorni di recesso dal contratto. Una volta siglato il contratto è attivo per anno quindi fate attenzione perché continuato a fatturare incuranti dell'utilizzo o meno. E poi alla prima fattura insoluta cedono il credito ad una società di recupero crediti che scrive in continuazione.
Vantaggi
Il software è ben strutturato e anche facile da comprendere ma attenti alle cose che sono incluse o meno nel contratto.
Inconvenienti
Alcune funzionalità non sono chiare, come i collegamenti alle APP di terze parti e soprattutto alcune funzionalità del software sono a pagamento e non costano poco.
Risposta di

Wrike

Thank you for your feedback. We want to hear about both what's working with our product and what we can do better. We'd like to talk with you to better understand your needs and address your concerns. We were unable to identify your account from the information here, so please contact us directly at [email protected]

Data risposta: 2/9/2020
Settore: Internet
Dimensioni dell'azienda: Lavoratore autonomo
Uso

Ogni giorno

per

Più di 1 anno

Fonte della recensione
Rapporto qualità-prezzo
4
---
Data della recensione: 11/5/2020
I've researched & tested every major player in the "project management" space and Wrike Leads...
Wrike is an exceptionally well-developed tool that even offers integration with Outlook to help keep project communication and schedules organized and on-time.
Vantaggi
I'm a big fan of squeezing every additional second of my day, and as such, I'm constantly trying to do more in less time! Wrike keeps my projects on-time & on-budget, while allowing client collaboration.
Inconvenienti
I haven't found any major issues, perhaps the setup could be a little less involved but if you put in the time, you reap the rewards of a top project management tool.
Settore: Tempo libero, viaggi e turismo
Dimensioni dell'azienda: 5.001-10.000 dipendenti
Uso

Ogni giorno

per

Più di 2 anni

Fonte della recensione
Rapporto qualità-prezzo
0
---
Data della recensione: 6/2/2021
Manage marketing project with Wrike
Wrike really change our approach in collaborating project, the process has been simplified and we manage to cut the time to finish our project compared to before using Wrike. Integration with other software is doable and adding value to the software.
Vantaggi
Wrike is really easy to use for managing our sales and marketing related project, we has the all the tools that much needed to managing a complex and resource rich project. Collaborating project with multiple department is smoothly run and we are using the messenger platform to coordinate and communicate quickly.
Inconvenienti
The feature and tools in this software is great, but that is another story with is user interface. The graphic design is not helping us to move faster, as many of the icon design is almost identical and sometimes confusing me. Sometimes, the system is not refresh automatically and i need to refresh it manually to get the real-time update.
Settore: Servizi finanziari
Dimensioni dell'azienda: 10.000+ dipendenti
Uso

Ogni giorno

per

6-12 mesi

Fonte della recensione
Rapporto qualità-prezzo
5
---
Data della recensione: 24/2/2021
Wrike project management tools is incredible
Wrike is all i need for our project, task and product launching. Every stages of the progress is very detailed so that we will not miss any important steps in between. Talking about notification, i can tags every team members in each steps of the progress to take more attention on the progress and vice versa. I really helping to making our project progress as smooth and as effective as possible.
Vantaggi
Wrike really has help my team to work as a unit, especially when we had to work from remote area or work from home(WFH). Collaborating on project in virtual setting is never has been easy, but using all the features and integration with other software really has make this software one stop center for all my project management needs. Launching a product with Wrike has its own benefit and everything can be accelerate for more fast product launching.
Inconvenienti
Wrike is actually not that simple to setting everything up especially when i have use so many software integration like JIRA and Okta. Some of integration is working without any problem, but some need the helps from the customer service to fully integrated it with my system.