Informazioni su ProctorEdu
ProctorEdu is a proctoring solution designed to supervise online tests for academic organizations, corporate recruiters, certification providers, and others. This solution provides biometric identity verification and video calling for communication between proctors and students. It can be deployed on the cloud or on-premise and is compatible with Android and iOS mobile devices ProctorEdu can be integrated with LMS and testing platforms. This solution offers three proctoring options: fully automated, record and review, and live proctoring. With the automated option, ProctorEdu monitors test-taker behavior using 14 types of behavioral trackers and generates a credibility report after the exam has been completed. With the second option, the platform can record the exam session and a certified proctor can review it at a later time. With the live proctoring option, human proctors supervise exams—using a webcam—in real-time to rule out any cheating attempts. Pricing information is provided by ProctorEdu. Support is available via phone, email, and online documentation.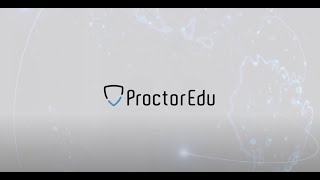 ProctorEdu non dispone di un piano gratuito ma offre una versione di prova gratuita.
Prezzo di partenza:
Non specificato dal fornitore
Dettagli sul prezzo:
Please contact ProctorEdu for pricing details.
Valutazione della caratteristica
Settore: E-learning
Dimensioni dell'azienda: 51-200 dipendenti

Altro

di utilizzo per

Prova gratuita

Fonte della recensione
Rapporto qualità-prezzo
5
---
Data della recensione: 16/4/2021
Cost Effective Solution
I reviewed few products. All the features we required viz. Auto log out student on rude behaviour during assessment, one to one interaction of human proctor on students whose flags are raised, etc were found in this solution
Vantaggi
Pricing system is good where in you are charged on the actual number of hours the student attempted the exam. even if the internet goes down the price is not charged in that period.
Inconvenienti
In pricing again there should be some package kind of offering which helps in making it more cost effective.
Risposta di

ProctorEDU

Thank you very much for posting your detailed review here on Capterra. We appreciate it tons!

Data risposta: 28/5/2021
Settore: Computer e sicurezza della rete
Dimensioni dell'azienda: 11-50 dipendenti

Ogni settimana

di utilizzo per

6-12 mesi

Fonte della recensione
Rapporto qualità-prezzo
5
---
Data della recensione: 23/3/2021
modern tool
Excellent use and IT integration. Also with user experience
Vantaggi
Excellent IU interface for users. Efficient AI processing and easy to do an in-company instance ensuring data protection.
Inconvenienti
Has a long way to increase his value and capabilities. it will be great in the close future.
Risposta di

ProctorEDU

Hello Salvador, Thank you very much for posting your detailed review here on Capterra. It means the world to us. Yes, we are working on our service functionality and do our best to grow as fast as possible!

Data risposta: 28/5/2021