Informazioni su BigTime
BigTime is an online time and billing solution designed to serve professional service firms like accounting, engineering, government contracting, legal and IT services. The integrated solution offers features like time and expense tracking, WIP management, task & workflow management, invoicing, billing and more. BigTime time tracking captures all time spent on projects or out of office activities through a mobile timesheet app. Employees can submit expenses through the online portal or directly from their mobile devices and attach scanned receipts. Once finalized, the solution automatically generates a digital expense report and submits it to the system for approval. BigTime also offers comprehensive project management features that help managers monitor project status, define tasks and activities, assign tasks and more. The built-in billing & invoicing tool helps businesses manage their accounting operations with automated expense calculations, multiple billing rates and receipt management features. Businesses can leverage pre-built reporting templates or create new templates to address their compliance and audit reporting requirements. Users can access the solution on their Android and iOS devices using the BigTime mobile apps. The solution can integrate with various accounting and ticketing solutions including QuickBooks, Slack, Zapier and more.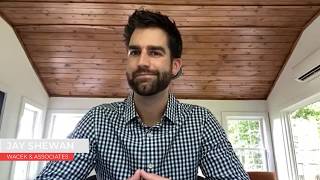 BigTime non dispone di un piano gratuito ma offre una versione di prova gratuita. La versione a pagamento di BigTime è disponibile a partire da 10,00 USD/mese.
Prezzo di partenza:
10,00 USD/mese
Valutazione della caratteristica
Ogni giorno

di utilizzo per

Più di 2 anni

Fonte della recensione
Rapporto qualità-prezzo
4
---
Data della recensione: 15/4/2018
We use BigTime for Professional Services Automation. It is great for our multilevel company.
Our company is not able to more accurately and completely track time to be charged to a project. Our systems are now more automated and more paperless.
Vantaggi
BigTime allows users from a variety of backgrounds to connect to the software from various platforms (desktop, laptop, smart phone) to track time per project, to track expenses on a daily basis with electronic submission of receipts, to run reports on time spent, to connect with external accounting software seamlessly.
Inconvenienti
the software has some limits on "naming" items that do not always correspond directly to our external software and do not fit within our company culture. (For example: In BigTime, billable means charged to the project, may invoiced or may not invoice. In our company culture, billable means an invoice will be sent for payment to the client.
Risposta di

BigTime Software

Denise,

Thank you so much for the review - we truly appreciate the time and the effort you've taken to let us know how our software is working for you. We're very happy to hear that BigTime is working for you throughout your organization and that you're able to use the software across several different platforms - we work hard to make that happen!

We're very sorry to hear that some of the terminology used by BigTime is inconsistent with your business processes. We try to make BigTime as flexible as possible, and you can change many of these terms within your Lexicon (check under My Company>My Company>Lexicon) but there are some terms we cannot change at this time. That being said, that feature might make for an excellent Feature Request. If you'd like to learn more about how to submit a Feature Request, please reach out to us at [email protected]

Thanks again!
The BigTime Customer Success Team

Data risposta: 17/4/2018
Settore: Marketing e pubblicità
Dimensioni dell'azienda: 2-10 dipendenti

Ogni giorno

di utilizzo per

1-5 mesi

Fonte della recensione
Rapporto qualità-prezzo
5
---
Data della recensione: 10/3/2021
Accounts Receivable/Accounting Manager BigTime Review (Not project management)
The training was really amazing. And the capabilities made it well worth the switch from Productive.
Vantaggi
The customization and the ability to track just about anything you want for project management, profitability and invoicing. And the integration with Quickbooks.
Inconvenienti
I wish more fields were customizable. The handful that they allow you to rename are great, but more would be better! I wish there was a 45 day training session to ask questions that arise after using for a bit.
Perché scegliere BigTime
Productive was very limited, and the budgeting side was terribly difficult to navigate especially with our high volume of monthly retainers
Perché passare a BigTime
I was not part of the research that was done. I was given the final choice to test and work with the sale rep to ensure that it performed the way we needed it to. If I was not happy we would have gone back to the drawing board. But, I know one of our main objectives is to track project profitability and this is so far doing what we needed it to do.
Settore: Contabilità
Dimensioni dell'azienda: 2-10 dipendenti

Ogni giorno

di utilizzo per

Più di 1 anno

Fonte della recensione
Rapporto qualità-prezzo
2
---
Data della recensione: 1/8/2019
Bigtime
Overall this is for big company's with employees over 100 plus to time manage them but need a better system for invoicing.
Vantaggi
I like that you are able to create your own engagements per client.
Inconvenienti
I least like the invoice part as it does not function how it is suppose too. There are to many steps for it to be integrated into QuickBooks.
Perché passare a BigTime
They company told me it was an easy use.
Risposta di

BigTime Software

Jenna,

Thanks so much for this review- we really appreciate hearing from all our customers here at BigTime! We are very glad to hear that you're happy with our engagements and how you can create unique engagements per client, but we're sad to hear that you feel that invoicing is not working for you. There are many ways you can use BigTime's invoicing, and there are many help features that can help you learn how. Here are just a few:

Knowledge Base Articles/Videos:
http://kb.bigtime.net/using-bigtime/#invoicing
http://kb.bigtime.net/using-bigtime/invoicing/posting-invoices-to-quickbooks/
http://kb.bigtime.net/using-bigtime/invoicing/posting-invoices-to-quickbooks/video-tutorial-post-invoices-to-quickbooks/

Our Invoicing Webinar:
https://youtu.be/yt2LrF9mRAk
Schedule a Live Webinar here: https://www.bigtime.net/webinars/

Also, feel free to reach out to us here at Customer Success - we'd love to help you learn more about invoicing!

Thanks again,
The BigTime Customer Success Team

Data risposta: 5/8/2019
Settore: Scrittura e attività redazionali
Dimensioni dell'azienda: 11-50 dipendenti

Ogni giorno

di utilizzo per

Più di 2 anni

Fonte della recensione
Rapporto qualità-prezzo
5
---
Data della recensione: 4/2/2022
Honest Review of BigTime
Finding the right project manage the software to keep your projects on time and on budget can be tough. Luckily, big time aims to do just that.Big time is project management software with a focus on time tracking and budgeting.
Big time is project management and billing software targeted at professional service firms such as engineering, legal or IP services. The project management tools allow PMS to track time expenses, project status and task assignments, resource management tools to help keep teams on the same page and see how project plans fit together in big time includes a billing and invoicing features with a variety of industry standard billing scenarios to fit users and their clients specific needs.
Big time is priced per user per month billed annually and offers three plans with increasing prices and features Express Pro and Premier. The bulk of big times features start with that Pro Plan with Premier adding items like resource allocation, revenue projections and unlimited API access. There's no free version of big time but there is a free trial available.
Big time is web based and accessible via modern browsers. But it's also available for download on both Mac and Windows, and has mobile apps for both the iOS and Android devices. Big Time comes with a number of features to help you manage project management functions. Big time features project management tools to keep projects running on time and on budget.
Vantaggi
-Ease of use
-The staff and support as being especially helpful
-The mobile timesheet app is convenient for tracking time on a granular level
Inconvenienti
-Data import from previous systems can be cumbersome with the user citing data not matching up after the import
-The intergration with Quickbooks can prove difficult with some users complaing that the system have had a hard time syncing up
Settore: Assicurazioni
Dimensioni dell'azienda: 10.000+ dipendenti

Ogni giorno

di utilizzo per

6-12 mesi

Fonte della recensione
Rapporto qualità-prezzo
5
---
Data della recensione: 7/10/2021
Easiest and friendliest time-entry tool I ever used
I love it. Great user experience. Reports and easily produced in real-time.
Vantaggi
The online real-time time entry makes it easy to record your time as you go. There is also an application that allows me to enter time or submit my time anytime. Very easy to use. It's the best time entry I have used over the last 20 years.
Inconvenienti
I would love to say something but found nothig negative. Everybody in the team loves this tool.