Informazioni su Workday HCM
Workday HCM assists global businesses of all sizes in a variety of industry verticals with workforce planning, analysis, and execution. Workday delivers user and administrative tools such as financial management, HR planning, talent sourcing, payroll processing, reporting and more from a unified portal. Workday Human Capital Management (HCM) includes human resource management, workforce planning, recruiting, compensation, benefits, time and attendance, learning and more. Workday also offers a module for educational institutions that includes recruiting and admissions, curriculum management, records, advising and financial aid tracking. With Workday HCM, recruiters and managers can build new teams by finding skilled workers through integrated talent searching and job profiles. The built-in HR component allows users to manage time-off and absences through a self-service employee interface that includes time-off requests and reporting, time-tracking, and policy automation. Users can also visualize organizational structures, manage both full-time employees and temporary employees, as well as configure workflows and define end-to-end business processes. Who uses Workday HCM? Workday HCM is mainly used by CHROs within mid-size to large enterprises across the telecommunication, education, financial services, healthcare, manufacturing, non-profit, retail and technology industry verticals. Additionally, Workday HCM provides mobile applications for both iOS and Android devices.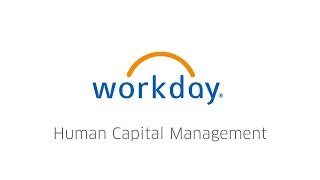 Workday HCM non dispone di un piano gratuito e non offre una versione di prova gratuita.
Prezzo di partenza:
Non specificato dal fornitore
Alternative a Workday HCM
Recensioni su Workday HCM
Valutazione della caratteristica
Settore: Risorse umane
Dimensioni dell'azienda: 201-500 dipendenti

Ogni giorno

di utilizzo per

Prova gratuita

Fonte della recensione
Rapporto qualità-prezzo
3
---
Data della recensione: 14/2/2022
Efficace e preciso
Vantaggi
Il software è molto completo, si trovano moltissime funzioni che vanno a coprire degli argomenti molto vasti
Inconvenienti
Il software è complesso, sotto alcuni punti di vista. I diversi moduli sono tutti ben collegati ma non risulta sempre facile capirne il funzionamento
Settore: Servizi e tecnologie dell'informazione
Dimensioni dell'azienda: 10.000+ dipendenti

Ogni giorno

di utilizzo per

Più di 2 anni

Fonte della recensione
Rapporto qualità-prezzo
4
---
Data della recensione: 30/6/2022
Review for Workday
I am using Workday regularly for applying leaves, tracking them, viewing my salary slip, tracking change in compensation, providing IT declaration, updating shift and stand by hours. Also, I have used Workday for requesting various letters from my organization automatically like experience letter, compensation letter, etc. The mail notification feature of workday enables me to receive notification whenever there is an update to my compensation or change in my role or on promotion.
Vantaggi
Workday is a centralized workforce management tool that is used in my organization. In Workday, all the important day to activities of an employee can be performed like applying for leaves, getting them approved by manager, viewing and downloading salary slips, providing IT declaration, providing beneficiary info, address info, education info and many more. Various important letters like Offer letter, experience letter, etc can also be directly requested using Workday. It is a cloud based tool and can be accessed from anywhere.
Inconvenienti
It is an expensive tool that can only be used by big enterprises. Also, the workday UI can be confusing for new users who will find it difficult to navigate and find the required sections in workday.
Settore: Servizi bancari
Dimensioni dell'azienda: 1.001-5.000 dipendenti

Ogni giorno

di utilizzo per

Più di 2 anni

Fonte della recensione
Rapporto qualità-prezzo
4
---
Data della recensione: 24/6/2022
Best HCM Option
Great HCM. By far the best I have worked with in my HR career.
Vantaggi
Workday is not perfect, but it is the best HCM software that I have used. You can integrate almost every aspect of HR into one platform. The employee self service is easy to use.
Inconvenienti
It can be time consuming / a big lift to implement and deploy new modules within Workday, especially if you don't have a knowledgeable Workday team dedicated to the project. I have worked on small Workday implementation teams where we learned as we went along (it's painful) and I have worked with Workday consultants who do all of the work. I highly recommend hiring experts for the implementations. You are paying a lot for the software and want to make sure it is setup properly and getting the full value.
Settore: Contabilità
Dimensioni dell'azienda: 1.001-5.000 dipendenti

Ogni giorno

di utilizzo per

Più di 1 anno

Fonte della recensione
Rapporto qualità-prezzo
4
---
Data della recensione: 4/8/2022
Lots of features in Software
Vantaggi
It has a lot of capabilities, it is easy to use and is used by all industry to organise the workflow.
It is a good monitoring tool which helps keep track of all money matters. It has good user friendly interface.
Inconvenienti
Sometimes, the tool breaks and gets hanged. That is when it gets tedious to use this
Settore: Servizi e tecnologie dell'informazione
Dimensioni dell'azienda: 1.001-5.000 dipendenti

Ogni giorno

di utilizzo per

Più di 2 anni

Fonte della recensione
Rapporto qualità-prezzo
5
---
Data della recensione: 31/7/2022
Workday Lifts your HR process
It has been great
Vantaggi
Almost everything. time tracking, recruitment, employee onboarding, alerts, approvals, etc
Inconvenienti
Can customise and improve the Q&A forms. Provide more flexibility
Perché scegliere Workday HCM
Workday and its vast range of features
Perché passare a Workday HCM
Features offered were very good