Informazioni su Regpack
Regpack is a comprehensive online registration platform trusted by more than 7,000 organizations worldwide. Regpack gives you the tools you need to manage every aspect of your event or program including flexible form building, real-time dynamic reporting, integrated online payments, automatic payment plans, variable pricing, and more. Our clients see an increase in enrollment, revenue growth, and are more efficient in day-to-day management tasks.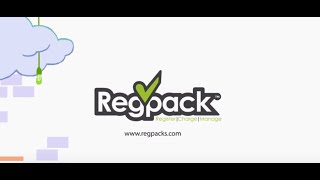 Regpack non dispone di un piano gratuito e non offre una versione di prova gratuita. La versione a pagamento di Regpack è disponibile a partire da 125,00 USD/mese.
Prezzo di partenza:
125,00 USD/mese
Valutazione della caratteristica
Ogni giorno

di utilizzo per

1-5 mesi

Fonte della recensione
Rapporto qualità-prezzo
4
---
Data della recensione: 8/5/2018
Flexible system that can be used for much more than just registering users
Vantaggi
Flexibility of the triggers, ease of building forms, initial strong customer support, overall ability to extend the tool to be much more than a registration system. I have set this up as a mini-Student Information System for a small school, tracking applicants, admissions data, student data and more. The ability to stage the release of various forms and emails makes that possible.
Inconvenienti
Would like it to do the following:
1. Enable triggers to change a user's status
2. Enable triggers to work with NOT logic and not just AND logic or ability to set up multiple trigger situations for a single form/email.
3. Ability to sort statuses.
4. Ability to have payment plans for paying that aren't forced (auto-bill).
5. Ability for an admin to login as a user to see what's happening in their account.
6. Make editing of an existing filter work better (it typically erases it and you have to start over).
7. Make it easier to unassign users from an asst. admin in bulk.
Risposta di

Regpack

Tami, it's great to hear that Regpack has been a flexible solution for your organization and is giving you more value than you initially thought.

Some of the features you'd like to see already exist! A client success manager is reaching out to you directly to go over this feedback to ensure you use the system to it's max potential.

Data risposta: 15/5/2018
Settore: Servizi alla persona e alla famiglia
Dimensioni dell'azienda: 11-50 dipendenti

Ogni giorno

di utilizzo per

1-5 mesi

Fonte della recensione
Rapporto qualità-prezzo
5
---
Data della recensione: 12/5/2020
Great product for the price.
I really like the overall design and user-friendly nature of the projects and forms. We are able to structure our registration questions and flow of registrations for our camping events for both our campers and counselors.
Vantaggi
I really like how easy this software allows for question formats. I like the ability to have the complex question formats.
Inconvenienti
The inability to accept donations in a direct format without the use of a multiple choice product option. I also do not like the inability to contact customer support directly.
Risposta di

Regpack

Hi Joy, glad you are loving Regpack and how easy it is to create a customized process for your camp registration and donations. We've made some great updates just in the last few weeks to help facilitate an even better donation experience, and we're happy to help you implement those updates! Looking forward to helping you make registration even better!

Data risposta: 18/5/2020
Settore: Istituzioni religiose
Dimensioni dell'azienda: 11-50 dipendenti

Ogni giorno

di utilizzo per

Più di 1 anno

Fonte della recensione
Rapporto qualità-prezzo
5
---
Data della recensione: 7/6/2021
Excellent for our use case
Very good. This product essentially streamlined our online registration process from several days to minutes.
Vantaggi
It is very easy to use, provides a simple method for interacting with applicants, and enables us to report real-time statistics on who is coming to our training and where they are in the process.
Inconvenienti
I am challenged by the filtering as I expect to see certain results that for some reason do not show up.
Risposta di

Regpack

Shawn, glad to hear that Regpack saved you time and provides greater insights to your team!

Data risposta: 15/6/2021
Settore: Coaching e formazione professionale
Dimensioni dell'azienda: 2-10 dipendenti

Ogni giorno

di utilizzo per

6-12 mesi

Fonte della recensione
Rapporto qualità-prezzo
2
---
Data della recensione: 6/11/2020
Great idea, very poorly executed
Regpack's software is very versatile, but the company's inability to keep the registration system functioning correctly coupled with their policy of email only communication makes this an extremely aggravating company to be a customer of. We signed on with Regpack in May, 2020. In the time we have been with Regpack, the campaigns we've developed and run for 4 of these 7 months have resulted in lost time, money and customers due to Regpack payment system and integration failures. For example, currently, 7 prospective registrants for our November classes have wanted to register and pay via e-check (ACH), however Regpack system failures have caused them to attempt and fail with errors and erroneous charges to their bill now 3 times . I submitted an urgent ticket to Regpack development 5 days ago, and had to follow up multiple times to get updates over the past days. Yesterday Regpack support emailed to report that the had fixed the problem, so we walked the registrant through and again they received an error. When I reported this, Regpack advised me to call the customer a THIRD time to get screenshots and time/date login data and report back, but I don't feel comfortable going back to my customer yet again, and turning them into a Guinea pig for a registration system that is not functioning. This issue is the current one in a string of system failures that have cost us time and lost revenue over the past half year, and we are leaving Regpack at the end of this month.
Vantaggi
Flexibility/versatility of the software
One of the support managers was willing speak over the phone, despite email-only support.
Inconvenienti
There are recurring system errors that cause failures in payment processing
Regpack support is slow to respond, not able to provide adequate details
It is not possible to speak with Regpack employees, even during a critical system failure
Risposta di

Regpack

Julian, I'm sorry that this was your experience with Regpack and that you felt we were not prompt enough in our response to your issue. As soon as any client reports an issue with payment functionality, it's immediately escalated to our development team as was the case here. The fix was pushed through as quickly as our team was able to resolve the issue. This issue affected your system alone and not others, so we had to investigate what was happening. Sometimes when working with complex business tools, there are situations that affect only one client or system, and this takes time to resolve and resolution includes working together with our clients and applicants to solve it. Our success and support team did keep you updated as updates came in from development. Trust that this was being addressed internally. Additionally we provided options for you to continue to collect payments while we implemented a fix. We're sorry to see you go, and we wish you luck with your business!

Data risposta: 12/11/2020
Settore: Gestione formativa
Dimensioni dell'azienda: 2-10 dipendenti

Ogni giorno

di utilizzo per

Più di 2 anni

Fonte della recensione
Rapporto qualità-prezzo
5
---
Data della recensione: 9/4/2021
Best Solution So Far
Overall, it's the best we've used in the last 8 years out of the 5 we have tried. But it is somewhat complicated for the end user. I am constantly fielding phone calls and emails from parents who are having trouble finding classes, logging in, updating Child Profiles, etc. The Triggers also work for the most part, but definitely glitch often and I have to move 3rd graders from the 1st grade classes because they showed available. I have spent a lot of time learning this system and really hope they keep updating, fixing, and adding features because some things just seem elementary that are not available, such as the duplicate merging option, even Excel and Google have these funtions.
Vantaggi
We love the ability to create different projects with different needs, such as registration. One project could be for camps that parents fill out and one for adults where only tickets are purchased. This is awesome given that we are a nonprofit and host many different classes, camps, workshops, and events. I also love the ease of access when creating discount codes, etc. I love that products can be categorized and bulk triggers can be added. Payment processing and report pulling is easy and fully customizable.
Inconvenienti
They took away the feature that counts quotas after a product has been paid for. It is very important, especially since COVID, that we only have so many students per class. This does not work as parents begin registration often, but never complete it. The password/login feature glitches A LOT! Parents end up getting frustrated and creating a new account instead of logging in because the Reset Password function almost NEVER works properly. There also is no way to Merge DUPLICATE accounts when this happens, and they charge per Active User, so I have some parents that have 2-4 accounts, and they are all active, taking up user space, costing us more money. I can't make them inactive because they have classes paid for and registered on each account. If you make them inactive, it pulls them from the rosters. There is also no way to BULK delete users that begin the registration process, but never complete it, you can't DELETE anything, not even Projects. I spend A LOT of time marking "Missing Names" as inactive so that they don't count towards User Quotas. Payments are easy, and pulling reports, however, if you want to issue a refund after 30 days, you have to log in to the separate BlueSnap Merchant Account because Regpack doesn't allow this. There also is no way to automatically change Age/Grade levels for students each year. If the parent doesn't update the Child Profile, the system doesn't either and will show a 5th grader in 5th grade for years.
Risposta di

Regpack

Valerie, it's so great that you've been using Regpack for so long and see the value it brings to your organization. The flexibility of the software to work for a variety of different processes is crucial, especially in today's climate!
I appreciate your feedback on the paid for product feature, which was something we deprecated this year. Quotas do still work, and we'd love to chat further about optimizing this for you! As a note, our pricing includes unlimited users, so you don't have to worry about paying for extra. The limitation for refunds in the system is 60+ days, and this is a restriction imposed by payment processors and not Regpack. We're always happy to help facilitate this process for you!
We'd love to chat more about the login issues you are describing so we can help you and your parents resolve them.

Data risposta: 12/4/2021