Informazioni su TASKBOSS
TASKBOSS enables businesses to design projects in a visual project plan according to the WBS principle and move tasks and sub-projects on the project plan and assign them to freely creatable phases and branches of your projects. It lets employees arbitrary nest tasks and projects, attach related files to tasks and projects, and design conveniently using drag & drop. TASKBOSS allows users to quickly create tasks, view upcoming tasks, postpone activities, and manage checklists for to-do's, tasks and subtasks. It lets managers start and stop time tracking with one click, comment on activities and assign categories, check off completed tasks, and generate reports of recorded times per task, project and category. Staff members can also create invoices and offers from your projects or tasks, track offers and invoice status, create templates for offers and invoices, and manage customer profiles directly in TASKBOSS.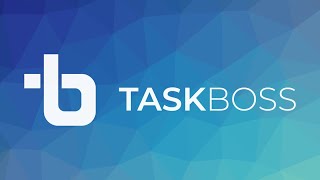 TASKBOSS dispone di un piano gratuito e offre una versione di prova gratuita. La versione a pagamento di TASKBOSS è disponibile a partire da 10,00 €/mese.
Prezzo di partenza:
10,00 €/mese