Informazioni su FreshBooks
FreshBooks takes billing out of your hands and puts it on autopilot. Set up automated invoicing, online payment options (ACH and Credit Card), and late payment reminders to get paid 2x faster. Next, boost team productivity with precise time tracking and collaborative project tools, so every minute, file, and conversation is tracked and logged. FreshBooks is a web-based accounting solution that caters to small businesses. FreshBooks serves various industries, such as marketing, legal services and business consulting, trades and home services and information technology (IT). Key features of FreshBooks include invoicing, expense tracking, time tracking, reporting and payments management. Users can brand their invoices, accept online payments and set auto payment reminders. Expenses can be tracked by attaching receipts to invoices, creating recurring expenses and taking snapshots of receipts. Financial statuses can be viewed through profit and loss statements, tax summaries and expense reports. FreshBooks categorizes credit card transactions fees and provides a summary of all deposits on its dashboard. The system's time tracking module can extract unbilled project hours into invoices, record billable time and provide an analysis of time spent on projects. FreshBooks can also be integrated with Paypal, MailChimp, Zenpayroll and Basecamp.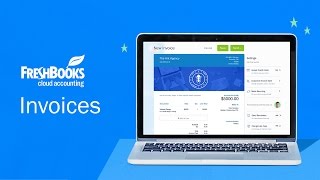 FreshBooks non dispone di un piano gratuito ma offre una versione di prova gratuita. La versione a pagamento di FreshBooks è disponibile a partire da 6,00 USD/mese.
Prezzo di partenza:
6,00 USD/mese
Dettagli sul prezzo:
Lite: $6/month - 5 clients Plus: $10/month - 50 clients Premium: $20/month - unlimited clients Custom pricing is available for unlimited clients and specialized features.
Valutazione della caratteristica
Settore: Affari internazionali
Dimensioni dell'azienda: Lavoratore autonomo

Ogni giorno

di utilizzo per

Più di 1 anno

Fonte della recensione
Rapporto qualità-prezzo
5
---
Data della recensione: 8/7/2020
fanatstica
Vantaggi
che costa poco ed e molto intuitiva da utilizzare
Inconvenienti
per adesso non ho mai riscontrato inconveniente
Settore: Studi legali
Dimensioni dell'azienda: Lavoratore autonomo

Ogni giorno

di utilizzo per

Più di 2 anni

Fonte della recensione
Rapporto qualità-prezzo
5
---
Data della recensione: 10/4/2021
A Game Changer
I found it to be incredible it does what I need it to do, better than anyone else.
Vantaggi
I use this to bill clients, send invoices, and to track time. This tool is incredible for how I use it. It does everything better than I could dream or need it to perform.
Inconvenienti
I pay for everything else, I might find a need to use it one day, but for me: the software is perfect.
Settore: Produzione di media
Dimensioni dell'azienda: 2-10 dipendenti

Ogni giorno

di utilizzo per

6-12 mesi

Fonte della recensione
Rapporto qualità-prezzo
4
---
Data della recensione: 6/11/2020
Best Project Management for Small Business
If you ask me for a rating, I would give 8 out of 10. With a huge amount of features like invoicing, Client Portal, Contact Management, Expense Tracking, Project Management make your business easy to manage. For people who are trying to start a new business, I would recommend the FreshBooks at first.
Vantaggi
FreshBooks is very easy to use and has so many features that help you manage your business in a short time. They have excellent customer services. The most fascinating thing about FreshBooks is it has also mobile app and the UI design is so eye-catching. They create attractive invoices for clients. Another coolest feature of FreshBooks is "Proposal". This feature allows you to show the work and writing space and attach your customize pictures.
Inconvenienti
Although you can hardly find cons in FreshBooks. But sometimes something grabs notice. I think the least likable thing about FreshBooks is limiting users. Only one user can use FreshBooks. And the other one is the price. I think as a small business management tool, it is a little expensive than others.
Perché passare a FreshBooks
I thought I have a small business, so I don't need to start with a big company. I just wanted a simple tool that fulfills my needs. And found them in FreshBook. Another thing I should mention that makes me choose FreshBooks over the QuickBooks is the referral system. Though I didn't refer anyone yet.
Settore: Risorse umane
Dimensioni dell'azienda: 2-10 dipendenti

Ogni settimana

di utilizzo per

Più di 2 anni

Fonte della recensione
Rapporto qualità-prezzo
5
---
Data della recensione: 30/11/2021
Excellent Low-Cost Billing Software
Superb!
Vantaggi
FreshBooks' functionality and ease of use rival that of more well known billing systems.
Inconvenienti
The software works great, but I'd like to be able to manage more than five clients without having to upgrade my plan.
Perché scegliere FreshBooks
I needed a more automated approach to my billing process.
Perché passare a FreshBooks
FreshBooks offered a free trial, which allowed me to assess the platform with no commitment, and ultimately decide that it had everything that I needed in a billing system. I recommend FreshBooks to any small business owners who need to make a switch in their billing system.
Settore: Computer e sicurezza della rete
Dimensioni dell'azienda: 2-10 dipendenti

Ogni giorno

di utilizzo per

Più di 2 anni

Fonte della recensione
Rapporto qualità-prezzo
1
---
Data della recensione: 28/10/2021
"New" Freshbooks has completely make this formerly amazing service...unusable & frustrating
Loved them for more than a decade, until the "New" version completely left us wondering what went wrong. Their support has been great, helping us to move to another platform, but again, the "New" version is making that transition even harder, although we haven't tried to export from "Classic", so I could be wrong.
Vantaggi
The previous "Classic" edition was so easy to use, powerful in its simplicity and quick.
The only thing I can say about the "New" version is that it is pretty.
Inconvenienti
The "New" version might be pretty, but it has become pretty awful to use.
The platform is now so slow, we often wonder if we clicked on something...so we wait (e.g. create an invoice).
Navigation used to be simple, but that is no longer the case. It takes many more clicks to find the information I need. I've been using now for about 2 months, so I know where to go, but it takes so much longer now.
Invoicing & applying payment now prone to mistakes. The Credit card option will be ON/OFF for all subsequent invoices, so it's hard to make an exception (e.g. hardware) for one invoice. We have to constantly check a few options for every invoice, making the whole process much longer.
Billing for time is somewhat better. It now shows ONLY the clients that have unmilled time, but once you create an invoice, the client will stay in the list for a good 15 minutes, making this feature cool, but useless.
All in all, being moved to "New" has been an absolute nightmare and has caused us to completely lose faith in this company, which I have been using since its inception.
We are sad to say, the problems by far outweighs the pretty interface, and we find ourselves forced to use something functional.
Perché passare a FreshBooks
At the time, I liked the Cloud version.
Risposta di

FreshBooks

Hey Randal, thank you for taking the time to share your review and raise these concerns.

I'm sorry to hear that you've experienced some issues when using FreshBooks - I have passed this feedback along to our team on your behalf. Feedback from customers like yourself is absolutely valuable for the changes and updates that are made to FreshBooks. You can keep up to date with all the changes and updates our team is making here: https://support.freshbooks.com/hc/en-us/articles/360054235012-Changes-Updates-in-2021.

If there are any questions or concerns our Support Team can assist with, our contact information can be found here: https://www.freshbooks.com/contact. ^DM

Data risposta: 29/10/2021