Informazioni su Quickbooks Online
QuickBooks Online enables users to download and reconcile credit card transactions that allows businesses to organize weekly timesheets and track bank deposits.
What is Quickbooks Online?
Quickbooks Online is a web-based accounting software that controls all aspects of the financial side of the business. The software can be used in multiple areas such as bookkeeping, payroll, invoice management, bank reconciliation, expense tracking, financial reporting, tax management, and more.
How do you use Quickbooks Online?
Quickbooks is a web-based system, which can be accessed from any web browser. There are no installations or downloads necessary to use the software. Users can take photos of bills and submit them as expense proofs or share with the concerned stakeholders as well as download and reconcile credit card transactions.
Who uses Quickbooks Online?
Quickbooks Online can be used by freelancers, small businesses, and mid-sized businesses in any industry including restaurant, retail, construction, legal, nonprofit, and more.
How much does Quickbooks Online cost?
Quickbooks Online offers 5 pricing plans to cater to business needs. The plans are subscription based and billed on a per-month rate that can be canceled at any time. Each plan comes with free expert setup. The lowest plan begins at $7.50 per month that is intended for freelancers or self-employed individuals. The simple start plan for small businesses is priced at $12.50 per month that includes invoice management and auto generated tax reports while the essentials plan is priced at $25 per month that includes more users, time tracking, and bill payments. The plus plan is priced at $40 per month and comes with more user seats, inventory tracking and project profitability tracking. The Advanced plan for mid-sized enterprises is priced at $95 per month and comes with 25 seats, on demand training, batch invoices, premium apps, and more.
Does Quickbooks Online have an app?
Quickbooks Online comes with free intuit mobile apps for Android and IOS devices.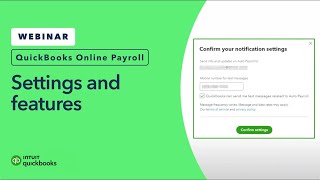 Prezzo di Quickbooks Online
Quickbooks Online dispone di un piano gratuito e offre una versione di prova gratuita.
Prezzo di partenza:
Non specificato dal fornitore
Alternative a Quickbooks Online
Recensioni su Quickbooks Online
Valutazione della caratteristica
Settore: Ristoranti
Dimensioni dell'azienda: 51-200 dipendenti

Ogni giorno

di utilizzo per

6-12 mesi

Fonte della recensione
Rapporto qualità-prezzo
5
---
Data della recensione: 6/3/2022
La vita secondo Quick books daily
Vantaggi
Adoro il fatto che adesso ho Quickbooks . Posso seguire ogni costo, classificare, seguendo anche il mio chilometraggio . Ho risparmiato così tanto tempo utilizzandolo, lo consiglio davvero a tutti . Lo uso per fatturazione e tante altre cose .
Inconvenienti
Non posso dire che non mi piaccia nulla del sistema . Tutto funziona come mi aspettavo . Ma potrebbe rendere I dashboard un po' più puliti e più lineari da leggere .
Settore: Servizi e tecnologie dell'informazione
Dimensioni dell'azienda: 2-10 dipendenti

Ogni settimana

di utilizzo per

1-5 mesi

Fonte della recensione
Rapporto qualità-prezzo
3
---
Data della recensione: 24/8/2021
Invoice online
Vantaggi
Software di facile utilizzo, intuitivo anche se ho dovuto contattare il servizio customer care per avere supporto per il cambio valuta di un cliente.
Inconvenienti
Semplicità di emissione delle fatture e relativi reminder , data entry dei clienti e cruscotto iniziale molto intuitivo.
Risposta di

Intuit

Hi, Elisa. We aim to make QuickBooks Online intuitive in order to make life easier, so it's really great to hear that it's doing that for you! If you'd ever like to learn more about a specific aspect of the program, our video tutorials can come quite in handy: https://quickbooks.intuit.com/learn-support/en-us/tutorials?product=QuickBooks%20Online&tutorial=get-started
Wishing you continued success!
-Kristina, The QuickBooks Team

Data risposta: 25/8/2021
Settore: Ospedali e sistemi sanitari
Dimensioni dell'azienda: 501-1.000 dipendenti

Ogni giorno

di utilizzo per

Più di 2 anni

Fonte della recensione
Rapporto qualità-prezzo
5
---
Data della recensione: 9/8/2022
Quickbooks Online, if it isn't broken don't fix it.
Vantaggi
Payroll Management in Quickbooks Online is the best of the best. Known for its great employee management tools, Quickbooks Online makes payroll a breeze. Direct Deposit in Quickbooks Online provides you with an easy and convenient streamlined system to set up for all of your employees and new hires.
Inconvenienti
Quick books online doesn't have many features that i would consider need improvement. It gets the job done.
Settore: Salute, benessere e fitness
Dimensioni dell'azienda: Lavoratore autonomo

Ogni giorno

di utilizzo per

Più di 2 anni

Fonte della recensione
Rapporto qualità-prezzo
4
---
Data della recensione: 12/8/2022
Makes my job a ton easier
I like Quickbooks. The company name does make sense... you do everything quickly lol. I haven't had a single issue other than the invoicing problem. I did spend more than enough time with their customer service which was a pain in the butt but the rep was really friendly and helped me get it sorted out. If I could recommend Quickbooks to a new or seasoned business owner, I definitely will! It looks expensive and hard to learn but honestly, it's much easier to navigate than it looks!
Vantaggi
I was hesitant at first since I didn't want to go the everything electronic route. My wife was doing all of the tax stuff so I just gave her the okay and made the purchase. I now do everything minus invoicing through Quickbooks. Everything is streamlined for me and I realized how much time I was truly losing by doing everything through Excel and calculating by hand. My wow moment was watching my time being cut in half literally by just snapping a photo of a receipt after connecting my bank account then adding details on the purchase... that's it!
Inconvenienti
Now... the invoicing part I'm just not fond of. There was an error with a payment and Quickbooks kept kicking back a payment a client had made. I ended up just going through Paypal Business and setting up my invoices through there and attached my Paypal account to Quickbooks to make things easier on myself. If invoicing was different, I would be 100% with Quickbooks.
Settore: Dispositivi medici
Dimensioni dell'azienda: 2-10 dipendenti

Ogni giorno

di utilizzo per

6-12 mesi

Fonte della recensione
Rapporto qualità-prezzo
3
---
Data della recensione: 2/8/2022
QBO Works, But It Should Be Better Than It Is
Due to the massive price increase to move to a 60k+ ERP, QBO is probably still the way to go, it's just a shame that they haven't done a better job listening to their customers and implementing the MANY MANY requests and suggestions that they have been receiving for years.
Vantaggi
You can login online from anywhere, and it does a great job of syncing with your bank accounts
Inconvenienti
The support is basically non-existent. Also, there is just no reason that they haven't implemented more customization options for how long this software has been out. They also make syncing with other programs sound good, but then limit what can actually be done on the back-end.
Perché scegliere Quickbooks Online
QB Enterprise was getting left in the dark ages, and it simply isn't a user-friendly product.
Perché passare a Quickbooks Online
We chose QBO over the many ERPs that we had looked at, because we ended up finding a product called OrderTime that does an excellent job syncing with QBO and takes care of our inventory and order management needs. If it weren't for OrderTime, we would have probably moved forward with an full ERP.
Risposta di

Intuit

Hi, Ryan. Thanks for an honest review. This isn't the impression we hoped you'd have. We'd appreciate the opportunity to make this right. The best way to reach the QuickBooks Online Team is to use any of the methods listed here: (https://quickbooks.intuit.com/learn-support/en-us/help-article/account-management/quickbooks-online-support/L6WqNrDq0_US_en_US). We're always happy to help. All the best. -Kristina, The QuickBooks Team

Data risposta: 3/8/2022