Informazioni su Lucky Orange
Lucky Orange is a suite of conversion optimization tools designed to help businesses track and engage with visitors using heatmaps, dashboards, live chat, polls and more. Administrators can gain insights into problematic areas within website forms through reports. Lucky Orange allows supervisors to track the number of website visitors in real-time and create conversion funnels using a centralized dashboard. Agents can communicate with other operators, customize the chat widget to establish brand identity and use canned responses to reply to customers' queries. Additionally, managers can set up triggers to display polls, capture visitors' activities and segment recordings based on browser, device, behavior, operating system and other criteria. Lucky Orange facilitates integration with various third-party systems such as Joomla, Magento, Instapage, Shopify, Weebly and more. The product is available on monthly, annual and biennial subscriptions and support is extended via FAQs, documentation, live chat and other online measures.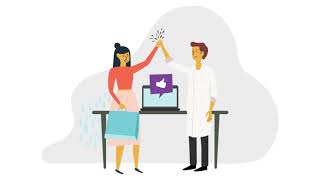 Lucky Orange dispone di un piano gratuito e offre una versione di prova gratuita. La versione a pagamento di Lucky Orange è disponibile a partire da 10,00 USD/mese.
Prezzo di partenza:
10,00 USD/mese
Dettagli sul prezzo:
Starter: $10 per month Small Business: $20 per month Medium: $50 per month Large: $100 per month Enterprise: contact Lucky Orange 1 year: 10% off 2 years: 30% off
Alternative a Lucky Orange
Recensioni su Lucky Orange
Valutazione della caratteristica
Settore: Marketing e pubblicità
Dimensioni dell'azienda: 11-50 dipendenti

Ogni settimana

di utilizzo per

6-12 mesi

Fonte della recensione
Rapporto qualità-prezzo
5
---
Data della recensione: 13/4/2020
BEST app to understand why your customers aren't converting
Vantaggi
I thought I had a store with fantastic user experience based on my previous shopify stores, but turns out what I learned so far doesn't apply to all stores... For example, the upsell on my cart's page doesn't show on certain devices unless the user scrolls down (and I wanted it to be visible immediately), another example has to do with older age groups (main audience for one of my stores) as they didn't realize there are more images for the product that they can see by simply swiping left or right, this made them keep on changing the variants to view the product in its other colors (it was a problem with a specific theme, so I added a swipe icon on the first image)... At first I thought their monthly price is not within my budget as I didn't need the app often, so I paid $50 for a limited lifetime deal with some other app, only to realize later on that I use it way more often than I originally thought, AND no one masters the app like Lucky Orange starting with its features, functionality, ease of use, speed, and ending with its super amazing support team. Thank you for such a great app :)
Inconvenienti
The only thing is probably have my own device(s) excluded from the recordings, not sure if that's available or not - didn't look up their help section.
Risposta di

Lucky Orange

These are words we love to hear! Getting that front row seat to customers' online behaviors can provide invaluable insights to improving your website. Thank you for your kind review, Raad! As you continue to use Lucky Orange, I'm here to help if you have any more questions or need assistance in any way.

Cheers - Justin from Lucky Orange

P.S. You can block your own IP address from being tracked. Here's the help guide (https://help.luckyorange.com/article/30-can-i-block-my-own-ip-address-from-being-tracked-on-my-site). If you email into [email protected], we can also take you through the steps.

Data risposta: 20/4/2020
Settore: Software informatici
Dimensioni dell'azienda: 51-200 dipendenti

Ogni giorno

di utilizzo per

Più di 2 anni

Fonte della recensione
Rapporto qualità-prezzo
4
---
Data della recensione: 16/3/2020
Awesome for heatmaps, scroll and click data
We use Lucky Orange regularly to look at a users experience on our website and to make changes to enhance the user experience and increase conversion rates. As a marketer not using a tool like Lucky Orange is providing a disservice to your marketing.
Vantaggi
The interface to get heatmaps, scroll data, click data, form completions etc. is the best on the market from the products that I have tried which include Crazy Egg and Hotjar. With Lucky Orange you don't have to pre-setup the URL's you want to track. You can simply look at any URL on your domain and look at the data for a rolling period of time. You do have to set up some elements but overall not having to worry about setting up specific URL's is a awesome feature of the product.
Inconvenienti
Although the feature of not having to select the URL's you want to track like competitors there are some negatives to this feature. Lucky Orange price plans have rolling days and total domain page view limits. This makes it difficult to go back and look at specific windows based on your price plan because data is rolling. If you run out of page views you need to increase your plan moving forward or not have all data present to make a decision from. Other products make it easier to look at historical data for a period but you have to be diligent on what you want to track. There are pros and cons to both scenarios.
Alternative considerate
Hotjar
Perché scegliere Lucky Orange
We switched from Crazy Egg to Lucky Orange for two reasons. One Lucky Orange offered a price promotion for HubSpot customers that was attractive and two the interface and experience delivered the same or exceeded Crazy Egg making the switch easy to implement.
Perché passare a Lucky Orange
Simplicity and cost. I would actually choose Hotjar as my number one option if budget wasn't a factor. It has the most enhanced feature set from my experience. Lucky Orange serves what we need at this stage for our company.
Risposta di

Lucky Orange

Thank you for your kind review, Andrew! We love to hear that Lucky Orange has given you that front row seat to user experience to make changes that impact your bottom line. Let me know if there's anything I can do to assist you.

Cheers - Justin from Lucky Orange

Data risposta: 31/3/2020
Settore: Servizi finanziari
Dimensioni dell'azienda: 10.000+ dipendenti

Ogni mese

di utilizzo per

Più di 1 anno

Fonte della recensione
Rapporto qualità-prezzo
5
---
Data della recensione: 14/1/2021
Best budget heatmapping tool
Absolutely flawless at the current price point. Lucky Orange offers just about everything you'd expect from more expensive competitors.
Vantaggi
It's difficult to slate the platform considering the price point - Lucky Orange is by far the most affordable (and probably best value for money) heatmapping tool out there. It does everything you need, from heatmapping, mouse tracking, funnel and form analytics.
Regular email reports are incredibly helpful.
Inconvenienti
Reports load slowly and general use is pretty clunky and frustrating; there's a lot of work that could be done from a UX perspective on the platform. That being said, the tool is easy to learn, and reports are simple to understand.
Risposta di

Lucky Orange

Thank you for your review, Chris! We strive to provide a great product at an affordable cost to our customers and excited to hear we are meeting your business's needs. We appreciate your review, and happy tracking!

Cheers - Justin from Lucky Orange

Data risposta: 28/1/2021
Settore: Media online
Dimensioni dell'azienda: Lavoratore autonomo

Ogni giorno

di utilizzo per

Prova gratuita

Fonte della recensione
Rapporto qualità-prezzo
0
---
Data della recensione: 24/6/2020
I like to hear the bell sound when new user visiting my website
Vantaggi
yes, Lucky Orange is great, the system even give you sound notification when someone visit your website, this is real good when I am alone at home/office; then I know someone is reading/surfing what I create. The system also allow me to start the live view and see what the visitor reading on the page, include with their location, landing and exit page, browser type, screen resolution, did they type on the site etc... this is the details I need, so i can keep improve/update my website!
Lucky Orange also screen record all the page view, so I can review on the page UI design, fix the UI problems and see what user likes on the page, this is really useful for the website too. Thanks Lucky Orange to build good product like this, Thanks
Inconvenienti
The system is real good, if you really need me to come up the least of the software will be the Chinese translation, I found some of the Chinese word is not match with the functions
Risposta di

Lucky Orange

These are words we love to hear, Danny! Finding new ways to see what your customers are experiencing and taking the guesswork out of improving your store is invaluable. We are thrilled to be part of your business and are looking forward to continuing to work with you! Thank you for this glowing review, and please don't hesitate to reach out should you have any questions.

Cheers - Justin from Lucky Orange

Data risposta: 15/7/2020
Settore: Arredamento
Dimensioni dell'azienda: 201-500 dipendenti

Ogni giorno

di utilizzo per

6-12 mesi

Fonte della recensione
Rapporto qualità-prezzo
4
---
Data della recensione: 9/1/2019
User friendly heatmap application
I make a lot of landing pages with subtle differences. Lucky Orange clearly indicates which elements attract clicks and how, and I can also watch recording of site visitors within the app. Extremely useful for testing content.
Vantaggi
I had been aware of Lucky Orange and its purpose for some time before deciding to purchase it for our Shopify store. Heatmaps can easily be considered an essential piece of tracking software for an e-commerce site, and Lucky Orange does it well. Their analytics are mostly redundant because of Google Analytics, but for their speciality, LO is great. It visualizes visitor data into something to be interpreted and acted upon.
Inconvenienti
The current system of the heatmap loading over the page can confused people. Also, the heatmap is the big kahuna of Lucky Orange so don't hide it as some random tab! Some assume the app failed. Perhaps a more prominent indication of where the heatmap will go.