Informazioni su SuiteDash
SuiteDash is a business management solution that helps organizations streamline operations related to workflow optimization, subscription management, feedback collection, file storage and more on a centralized platform. The project management module provides a built-in kanban board, which lets employees visualize task status and progress. SuiteDash allows staff members to create online client proposals and automatically convert them into invoices to receive payments. Administrators can track time spent by employees on tasks or projects and generate estimates or bills based on pre-set hourly rates. It offers an internal instant messaging tool, which lets team members establish two-way communication in real-time. Additionally, supervisors can create recurring profiles to auto-populate items, taxes and discounts across invoices generated on a weekly, monthly or tri-monthly basis. SuiteDash facilitates integration with several third-party solutions, such as Zapier, Quickbooks, Stripe, Braintree and PayPal. It is available on monthly and annual pricing and support is extended via documentation, video tutorials, FAQs and email.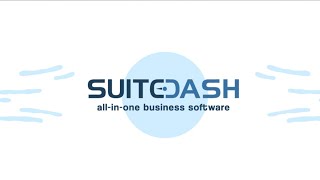 SuiteDash non dispone di un piano gratuito ma offre una versione di prova gratuita. La versione a pagamento di SuiteDash è disponibile a partire da 19,00 USD/mese.
Prezzo di partenza:
19,00 USD/mese
Valutazione della caratteristica
Settore: Marketing e pubblicità
Dimensioni dell'azienda: 11-50 dipendenti

Ogni giorno

di utilizzo per

Più di 2 anni

Fonte della recensione
Rapporto qualità-prezzo
5
---
Data della recensione: 21/4/2022
top crm
Vantaggi
la sua semplicità di utilizzo e di configurazione
Inconvenienti
difficolta con i pagamenti ma tramite app sumo e l assistena abbiamo risolto
Settore: Ingegneria meccanica o industriale
Dimensioni dell'azienda: 2-10 dipendenti

Ogni giorno

di utilizzo per

1-5 mesi

Fonte della recensione
Rapporto qualità-prezzo
5
---
Data della recensione: 31/7/2020
Complete and reliable business management software with great customer support
Our whole team is satisfied with SuiteDash. Our work has been more organized and our customer outreach is also improving. No complains from customers while using SuiteDash client portal too.
Vantaggi
1) It has all the software needed to run a business in one place. Email marketing, CRM, Project Management, Client Portal, Invoicing, you name it.
2) Easy and intuitive navigation on their system. Easy to understand and can complete tasks really fast.
3) Automation on repeating tasks. For example adding customer data into the CRM from signup form and performing email marketing.
4) Whitelabel client portal! Previously we were using a different software for this. With SuiteDash, we can provide our client with needed information right from the same software. This saved us alot of time and money.
5) Their customer support is amazing. Really fast response to solve issues. They also listen to customer's requirements and make improvements on the system. Love them for this!
Inconvenienti
The system is in improvement stage. Occasionally we do find small bugs but the customer support team has been great to solve them promptly.
Perché passare a SuiteDash
To eliminate the use of different software for different tasks. With SuiteDashm our team was able to run everything from business chat, project management and CRM in one place. And since it combines everything in one place, the pricing is much more affordable. We save alot of money and time with SuiteDash.
Risposta di

SuiteDash

Thank you for your feedback! We really appreciate you reporting any small bugs that you find - we want to do everything we can to improve the platform for everyone.

Data risposta: 7/8/2020
Settore: Servizi e tecnologie dell'informazione
Dimensioni dell'azienda: Lavoratore autonomo

Ogni giorno

di utilizzo per

1-5 mesi

Fonte della recensione
Rapporto qualità-prezzo
5
---
Data della recensione: 5/5/2022
SuiteDash changed everything about how I do business and I've never looked back
SuiteDash has streamlined my operations, saved me money, made me money, and I will admit to watching SuiteDash videos on YouTube in my spare time just for funsies. The platform is amazing and exciting; it's fun to use and fun to learn about. Since installing SuiteDash, I was able to off-load my billing platform, scheduling application, document creation / e-Signing application, internal staff communication application, and my email marketing application. That's FIVE line of business applications absorbed by SuiteDash, and I haven't missed any of them since I converted.
Vantaggi
This is the most powerful piece of software I've ever used in my business. It does everything and most importantly, it does it WELL. Most "all-in-one" software applications do plenty of things. Poorly! SuiteDash does all these things better than most specific-use applications do them. I was impressed with SuiteDash from day one, and continue to be more impressed every day. As I get to use the program, I learn about new features and powerful things that I never knew I could do. On top of that, they are constantly developing the platform and introducing exciting new features. I'm such a fanboy for SuiteDash, I browse YouTube almost daily for any new videos with anything to do with the platform.
Why? Am I really that nerdy?
Simple: SuiteDash is actually FUN to use. I am daily excited by the idea that I have such an incredibly powerful tool at my disposal that is honestly a joy to navigate and explore. SuiteDash lets me be creative in ways I didn't expect. As I tell my colleagues: SuiteDash is more about what you want to do rather than what the software does. It's so powerful, you can accomplish anything you like. The hardest part is deciding how you want your process to flow. SuiteDash does the rest.
Inconvenienti
I get that we have to have cons to balance things out, and there's only one I can see from here. It's not REALLY a "con", more of just a challenge.
SuiteDash is not intuitive to learn for the new user. The learning curve is steep as there are some concepts very different from other CRMs or software packages. All of it makes sense when you put it together, and there is ample documentation for the new user to figure it out by their own efforts. It does, however, take real effort to figure out the basics and really have it sink in.
This is, in my mind, actually a good thing. Software that can be mastered in one sitting is generally very simple-use software, and the steepness of the learning curve speaks to the true power of the platform. If you can dream it, you can do it.
Settore: Coaching e formazione professionale
Dimensioni dell'azienda: 2-10 dipendenti

Ogni settimana

di utilizzo per

6-12 mesi

Fonte della recensione
Rapporto qualità-prezzo
0
---
Data della recensione: 26/6/2022
Great concept w/ hidden costs
As stated above, SuiteDash is always adding new features. BUT as they add on these new features, they will remove certain 'components' of existing features to force you to upgrade and pay more monthly to make it functional. I still like the 'idea' of the product, and, I've purchased already so I'm immersed. For the parts they're removing, I could just as easily have Asana, Zoho invoice, Thinkific, and ConvertKit= all FREE, open and functional at the same time. Tread lightly when purchasing.
Vantaggi
-All in one dashboard
-LMS features (thought has been changed since I initially paid)
-
Inconvenienti
-Learning curve
-As they add on new features, they will remove 'components' of existing features to force you to upgrade and pay more monthly
Perché passare a SuiteDash
I was grandfathered in at a lower rate, but still had almost all of the features, until they keep upgrading.
Settore: Servizi ai consumatori
Dimensioni dell'azienda: 2-10 dipendenti

Ogni giorno

di utilizzo per

6-12 mesi

Fonte della recensione
Rapporto qualità-prezzo
5
---
Data della recensione: 22/4/2022
What was my life before SuiteDash?
My company specializes in client experiences and journies. This tool allows me not only to manage the leads and clients I currently have, but I manage my entire company through SuiteDash. I'm able to successfully manage my billing, my clients have access to a portal, my emails marketing, my staff, and even my project tracking! The benefits are endless!
Vantaggi
The overall system is a powerhouse and can be used within any small business. The forms are customizable and easy to use. The Client Portal includes file sharing, pipelines, project management, and client communication! There are an endless amount of features that create a beautiful and smooth client journey!
Inconvenienti
The only downfall is that you have to learn how to set it all up BUT their Support Team is responsive and there are Agencies that can set up your entire system!
Perché passare a SuiteDash
There is truly no other tool that can compare to SuiteDash. Period.